Neighborhood & Directions - Dorms at UT Austin
Dobie Twenty21's location and variety of shopping, dining and entertainment options is what make Dobie residents the envy of all their friends!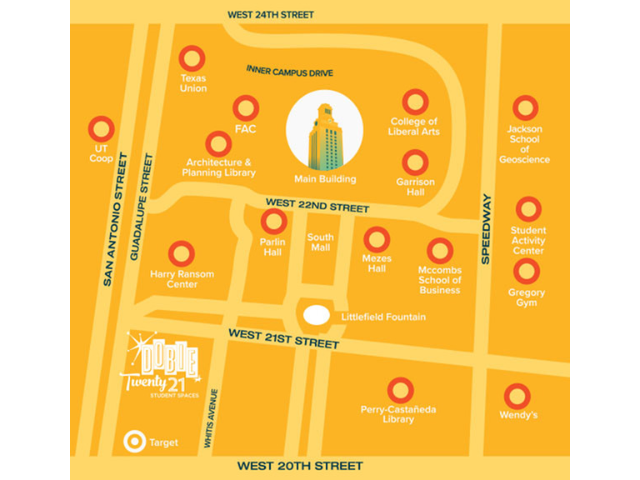 Exit MLK/15th Street from I-H35 heading west towards the University of Texas. Take a right onto Guadalupe Street. Make a right on 21st Street and the Dobie Twenty21 parking garage will be on your right hand side. Please bring in your parking ticket and we will be happy to validate your parking.
Conveniently located on the corner of 21st and Guadalupe, Dobie Twenty21's proximity to campus is certain to enhance your University of Texas social and academic experience. Not only are we 21 steps to campus, it's just a short walk to the Six Pack, Darrell K Royal Stadium, The Drag, and McCombs Business School, just to name a few. And if you need a quick shopping trip or snack, Target and the Food Court are only an elevator trip downstairs.